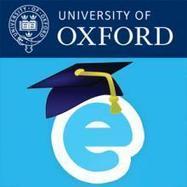 Issues of public engagement and demonstrating how work within Higher Education can have a beneficial impact on society have become increasingly important within the University. Online and digital technologies can play an important and exciting role in engagement activities, enabling you to reach, interact, and work collaboratively with your audiences. This site has been created to offer practical advice, share exemplars, and provide information on training, workshops and events that can support you in exploring the application of IT for impact.
Latest News:
Public Engagement Training from Oxford Sparks.

Hilary Term IT Learning Programme Courses now available to book.