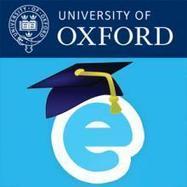 ***Free online course '23 Things for Research' has now started! Don't miss out! ***
Issues of public engagement and demonstrating how work within Higher Education can have a beneficial impact on society have become increasingly important within the University. Online and digital technologies can play an important and exciting role in engagement activities, enabling you to reach, interact, and work collaboratively with your audiences. This site has been created to offer practical advice, share exemplars, and provide information on training, workshops and events that can support you in exploring the application of IT for impact.
In particular this space will give you further details about the upcoming Engage: Social Media Michaelmas series. #OxEngage is organised by IT Services and the Bodleian Libraries, and offers a full term of events (lunchtime seminars, courses, workshops etc.) to explore different social media strategies and digital tools for use in an academic setting. This year we are delighted to announce that there will be sessions led by:
staff from across the university departments, museums and libraries on topics ranging from: academic blogging and tweeting, using ICT to connect with schools, and sharing research findings via infographics.
speakers from the British Library who will discuss their experiences of using innovative technology to explore big research questions with the public (see: http://labs.bl.uk/)
two members from the digital team at the Imperial War Museums who lead a unique staff training initiative called 'Computer Club'
Another highlight of this year's Engage programme is the annual Ada Lovelace editathon event which will be held on 14th October. To celebrate female achievements in the sciences, come join us (and a trainer from Wikipedia) in editing and updating relevant entries for key women who have made significant contributions to world knowledge and understanding. All members of the University staff and student body are welcome.
You can also participate in the self-directed online programme '23 Things for Research' where you will be encouraged to experiment with a range of digital communication tools among a community of learners.
To see the full programme click here. Don't miss out on this exciting series which runs between 14TH October and 27th November 2014! Follow this blog along with the Engage Facebook page to hear all the latest updates.