If you used Twitter's feed to display public tweets in WebLearn, you may notice that it has stopped working. This is not caused by WebLearn but by a change in Twitter which no longer supports RSS feeds.
This blog post demonstrates how you can display public tweets from any user by using the Twitter Timeline.
1. Log into your Twitter account (If you don not already have one you must create one)
2. Go to Settings and select Widgets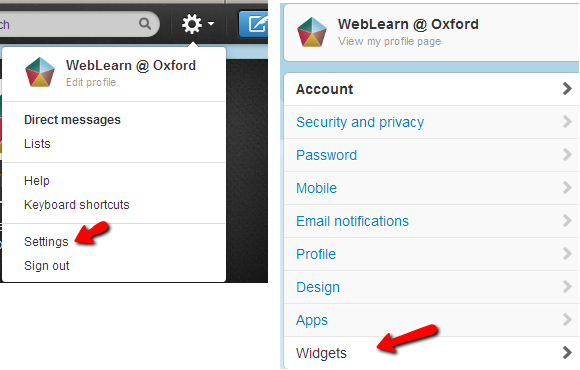 3. On the Widgets page click the button Create new

4. By default, the User timeline widget is created for you. You can see the look and feel of the tweets under Preview.
4.1 You can configure the page to change the look and feel of how the tweets are displayed in the WebLearn page. Once you are happy with the configuration, click Create widget
4.2 If you want to display tweets from a different Twitter account, simply change the username under Configuration and click on Save Changes.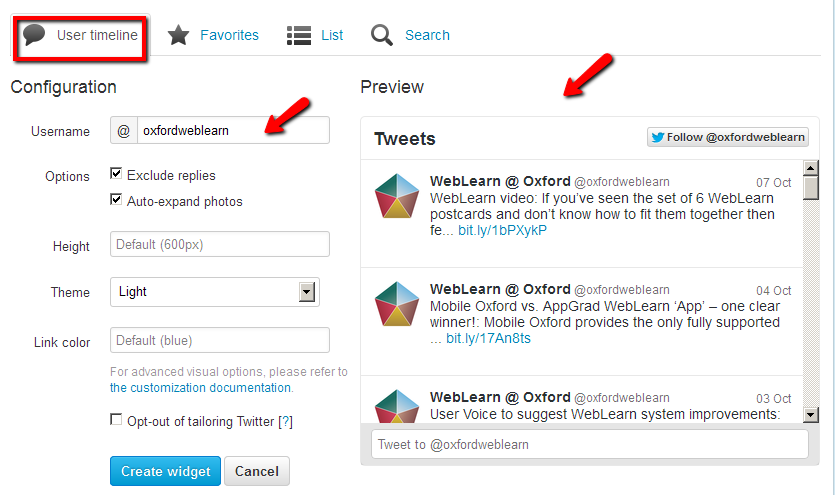 5. Once the widget is created, select the HTML code in the bottom right box and copy the code (right click the mouse and select copy)