[Edited 29 July 2021: Unfortunately, the free access to NewsGuard was terminated on 30 June 2021, so this free app is no longer available. It is unlikely that the University will pursue a paid-for version.]
Turnitin now has a partnership with the NewsGuard web plugin service (the work of a Wadham College alumnus) that appraises the veracity of online news services, making it a much-needed and highly valuable service in our current times. According to the website, "NewsGuard shows you trust ratings for 5,800+ news and information sites–written by trained journalists based on nine journalistic criteria. We tell you who's behind each site, how it's funded, and whether you can trust it".
https://www.turnitin.com/partners/newsguard
The website describes the function as "academic integrity meets digital literacy", enabling one to evaluate the reliability of a news source, thus informing one's own critical thinking and judgement about the credibility of particular online sources. NewsGuard comes free with the University's subscription to Turnitin and is very easy to install and use.
The NewsGuard browser extension is available for Chrome, Firefox, Edge and Safari browsers.
How do I get NewsGuard?
1. University of Oxford users (Oxford single-signon username is required): If you have not already done so, please complete this NewsGuard Turnitin Service Request to request an access code which will ensure continued free use as part of Oxford's paid-for Turnitin licence.
2. Go to the website https://www.newsguardtech.com, download and install the NewsGuard browser plugin:
3. Browse freely with NewsGuard's icons in your search results, social media feeds, and on news websites you visit. The resulting hits will display a green tick or a red cross to indicate whether or not the source may be trusted. Hover over, or click on the icons to learn more about each site and read its full "nutrition label."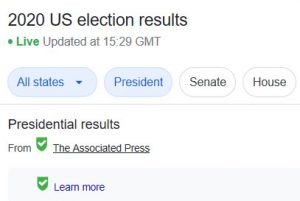 More information: