With the need for remote teaching (and particularly open-book exams), we foresee a need for more staff members around the University to make use of Turnitin to screen student work to check for possible text matches to other sources.
To meet the expected higher demand, we have increased staffing on the IT Services help desk, but we cannot predict what sort of demand or response times will be evident as the term progresses. Therefore we encourage you to start thinking early about your planned use of Turnitin for the forthcoming term.
Turnitin is a piece of software that checks the text in student submitted work, and identifies matches that it may find to other electronic sources that it is able to access. The 'other electronic sources' may be journal articles (where there is a partnership agreement with the publishers), billions of web pages (current and archived), and a repository of previously-submitted student work that is stored in the ever-growing Turnitin databases.
As a tool, Turnitin is not able to make the claim or provide evidence that plagiarism has occurred. If a similarity report raises concern, it must be scrutinised by an examiner or academic to apply their academic judgement.
Some useful terminology:
Similarity report (also called the 'originality report') – the report that is returned after Turnitin has screened a student submission, showing identified matches to existing electronic sources.
Similarity score (as a percentage) – the number of words that has been found to match other sources, out of the total number of words in the student submission. Clearly, a lower percentage is 'better', and a higher percentage requires further investigation.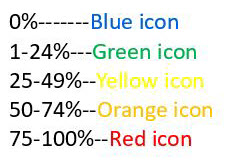 Note that there is no 'magic threshold', since all matches need to be interpreted using academic judgement.
Two recommended videos on interpreting Turnitin similarity reports: (note that these represent a general scenario, where a student is being helped to improve their academic writing – not necessarily a summative examination scenario)
Oxford Brookes tutor: demonstrating various high/low scores and their interpretation (8:46 mins) aimed at students, but a helpful comparison of the implications of various scores
Monash University: comparing four similarity reports, in various subject disciplines (7:18 mins)
We have an existing Turnitin Community User Group site in WebLearn. The site is 'joinable', which means anyone with an Oxford SSO can go there and select 'Join this site'. Those who no longer wish to be members of the site (and the associated mailing list), can go there, click on Site Info, and then on 'Unjoin'. The Turnitin User Group site has an associated mailing list: tii-community@weblearn.ox.ac.uk. Anyone who is a member of the site is automatically subscribed to this mailing list. If you post to that address, your message will go to the 219 people who are currently members of the site.
Remember to come back and check this Oxford Turnitin blog frequently for updates.
More resources
Turnitin support sites in WebLearn
Contact us
Using Turnitin through WebLearn (or Canvas) assignments tool (students submit their work): weblearn@it.ox.ac.uk
Using Quick Submit via the Turnitin (direct) website (administrator submits a batch of student papers) – request an instructor account if you do not have one already: turnitin@it.ox.ac.uk