Regular readers may be unsurprised to learn that Sysdev have once more acquired a Lego Star Wars advent calendar, to remember a good friend by. We'll be updating this blog post each day with our adventures in model building (with possible delays at weekends). The first update should appear very shortly…
1st December (Dameon) – It seems the droid army is out to cause trouble from day one. Watchout for their Armored Assault Tanks!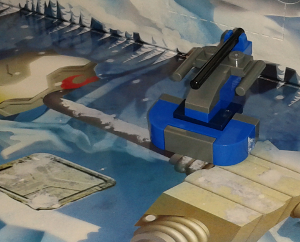 2nd December (Dave S)  The droid army may be causing trouble, but this droid is celebrating climbing the only hill in Oxford by having a well-earned sit down.
3rd December (Dave H) : fire!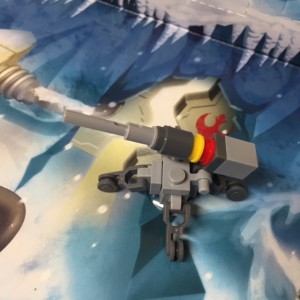 4th December (Michael): the Stormtrooper was just getting in the Christmas mood when he discovered his Glühwein mug was empty
5th December (David R.):  the Stormtrooper has racked his weapons while partying.
6th December (Dom): a vulture droid surveys the festive scene. Special effects courtesy of Kristian.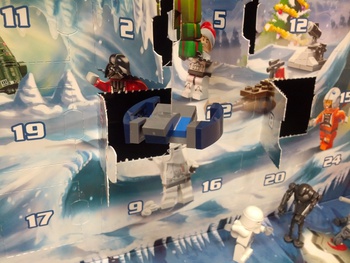 7th December (Kristian): shooting down the spy. There will be no proof.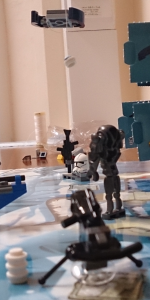 8th December (Julian): a snow trooper demonstrates cross-country skiing technique to the droid.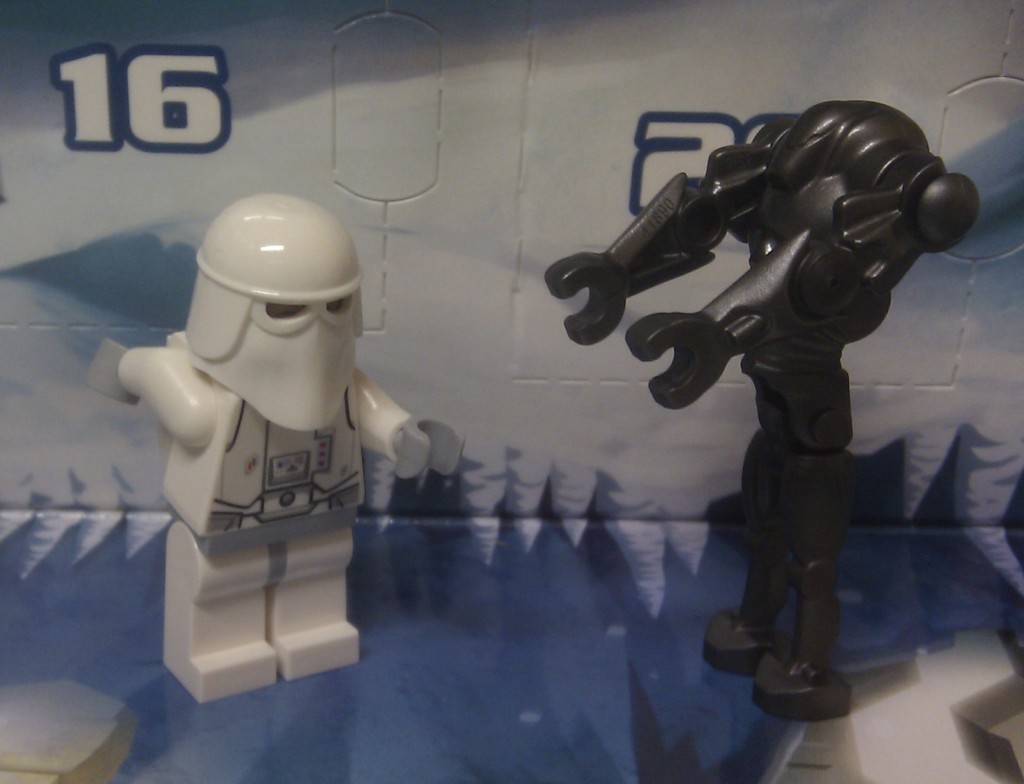 9th December (PeterG): fast skimmer runs on the snow.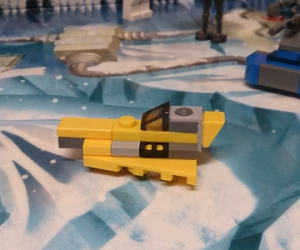 10th December (Nigel) A TIE fighter hurtles out of the packaging, narrowly missing a fast-moving Vulture droid, into a confusing diorama that must surely be a cruel Sith mind trick.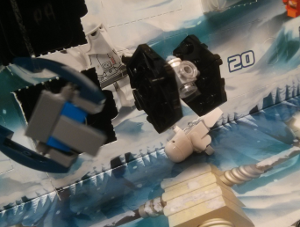 11th December (Stuart) this TIE fighter pilot looks badly photoshopped onto the background.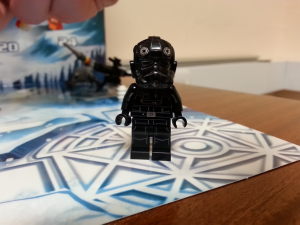 12th December (Robert): Luke's landspeeder speeding over the ground.
14th December (Dameon): Give stormtroopers a mug of Glühwein, and they won't go thirsty today, give stormtroopers a moisture vaporator, and they'll brew themselves some homemade falling-over water…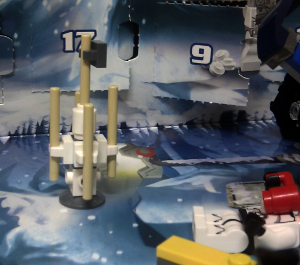 15th December (Dave H)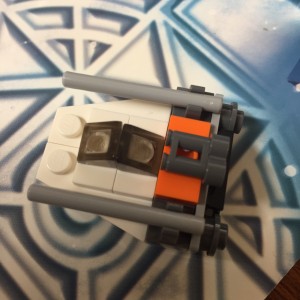 16th December (Dave S):  A rebel pilot who also had a bit-part as deck crew in BSG kicks the TIE fighter pilot during a moment of professional confusion when he mistakes him for one of the final five Cylons.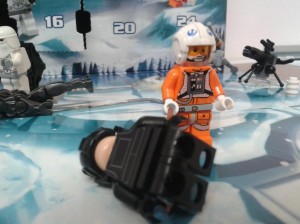 17th December (David R):  The anti everything cannon has been deployed.
19th December (Michael): The speeder bike takes a corner rather fast as it hurries to deliver presents.
20th December (Kristian): The taxi for after the party is ready.
21st December (Julian): A speeder of some kind dive bombs into the scene.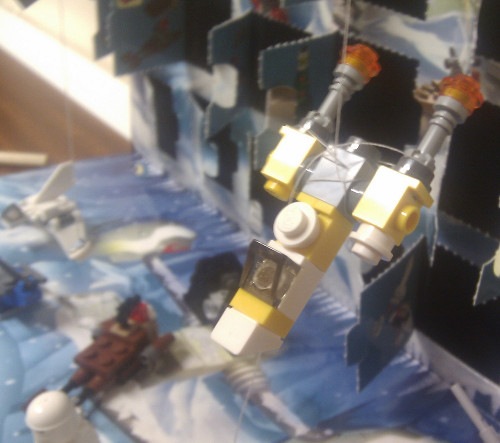 22nd December (Dom): R2Tree2 mans the guns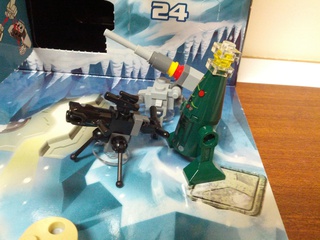 23rd December (PeterG): Luke and Mara's Jedi fireplace (Luke's light-side saber and Mara's dark-side one) with the urn containing the ashes of Anakin on the top left.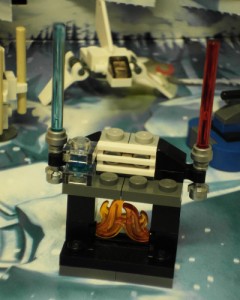 24th December (Nigel): Expectant figures gather around, hoping for a gift from Darth Santa.
Darth: I am your Father Christmas, Luke
Luke: Noooooo!
Darth: And I know what you're getting for Christmas
Luke: It can't be – how?
Darth: Because… I felt your presents!
Full picture The completed set: