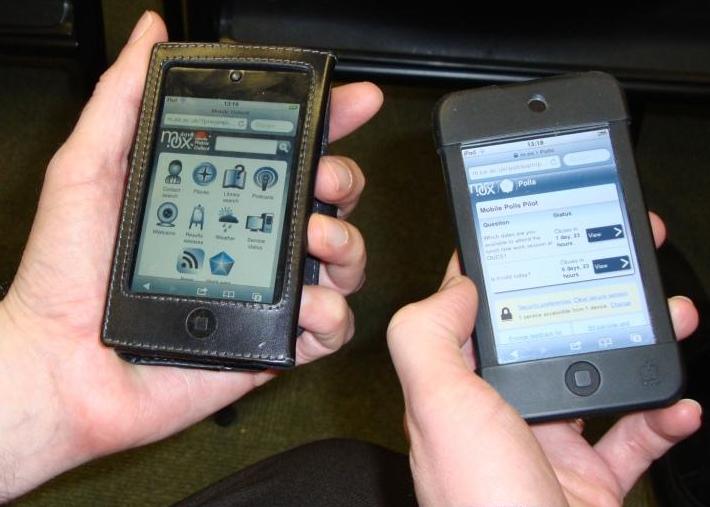 Mobile Oxford which amongst other things provides access to WebLearn on a mobile phone has just won a prestigious award.
Mobile Oxford is being used as part of our Mobile Phone Polls pilot – students can vote in a WebLearn opinion poll by using their mobile phone.
From Peter Tinson (Executive Secretary of UCISA):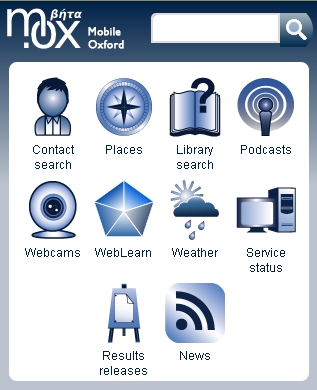 The 2010 Award for Excellence, sponsored by Eduserv, has been won by the University of Oxford. Their submission focused on the development of mobile applications information services to the staff and students of the University as well as services for the general public in Oxford. The developed resources are available for any other higher and further education institution; a pilot deployment has already been installed for Oxford Brookes University.
The panel recognised that the development was not just targeted at Oxford's students but at the city as a whole and noted that the application was now in use in both the institutions in the city.
The submissions from the University of Nottingham and Oxford Brookes University were highly commended.
Details of all the submissions are available from the Awards section of the website.