More than 20 projects funded by the University's IT Innovation Challenges scheme displayed their innovative work at the Showcase event last night. The scheme supports projects that bring benefit to the University or enhance the staff or student experience at Oxford through digital means.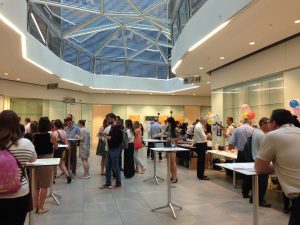 Project representatives from initiatives such as Inkpath, go_girl code+create, VESPa, Oxford Alternative Stories, Workplace Finder, VR and AR Oxford Hub and many more were present to show their work and to inspire the use of digital at Oxford. Visitors were keen on learning more about the projects at the numerous stands, during the Flash Talks and the panel discussion. The 3D printing competition was one of many highlights with more than 30 innovative ideas submitted.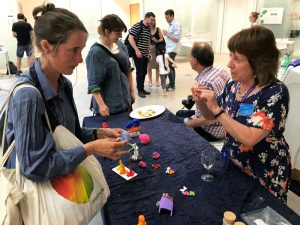 The event was very well attended and visitors left extremely positive feedback using Meetoo, an online polling tool. A similar event was highly requested and many felt inspired by the Showcase. The project representatives networked with members of the University. They enjoyed the interest in their work and the positive responses, and many of them would like to participate in a similar event in the future.