There are a large number of configuration options available via the Evaluations System (Survey tool) Administrate screen. These are only available to members of the Administration Workspace but I thought it may be interesting to detail which options we have set here in Oxford. One small change in configuration can make a big difference to the behaviour of the tool which of course affects any test plan that may have been written.
Our version does have some local enhancements that have not yet been proposed to the community and it does have some bugfixes not yet in 1.3 (but they will be soon).
We have turned off some confusing / buggy features. Here is a screen shot of our config.
This page will be updated as our configuration changes
Administrate Screen
Notes:
Disabling My Question Banks also disables My Scales links, we think this is a bug
"Allow survey responses to be removed" does not do anything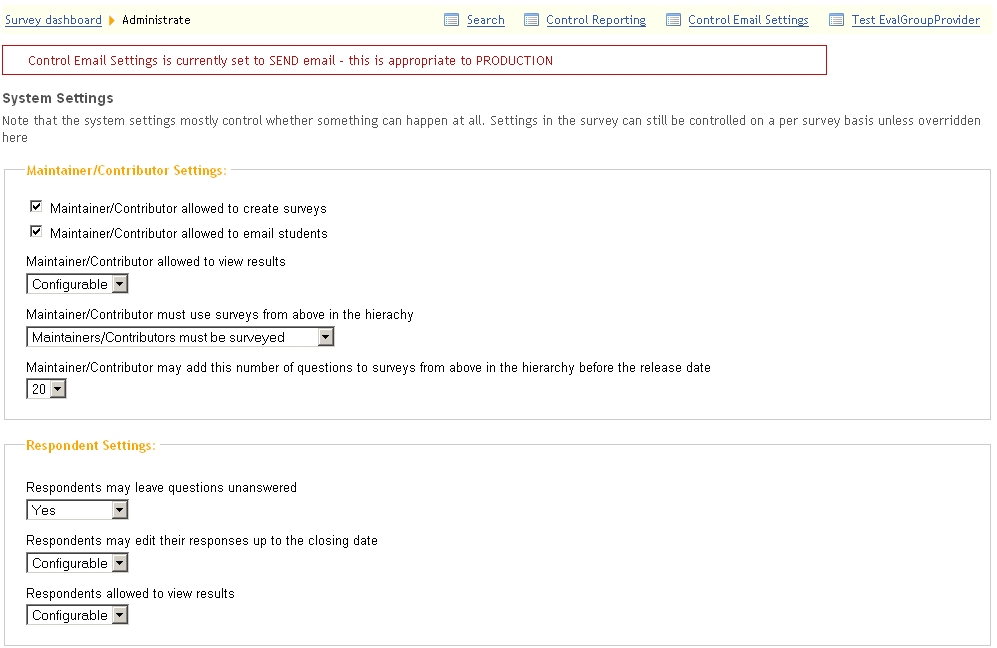 Administrate Reporting Options

Control Email Notifications Screen
Notes:
Selecting "Allow users to choose whether to send an initial notification …." causes the system to crash