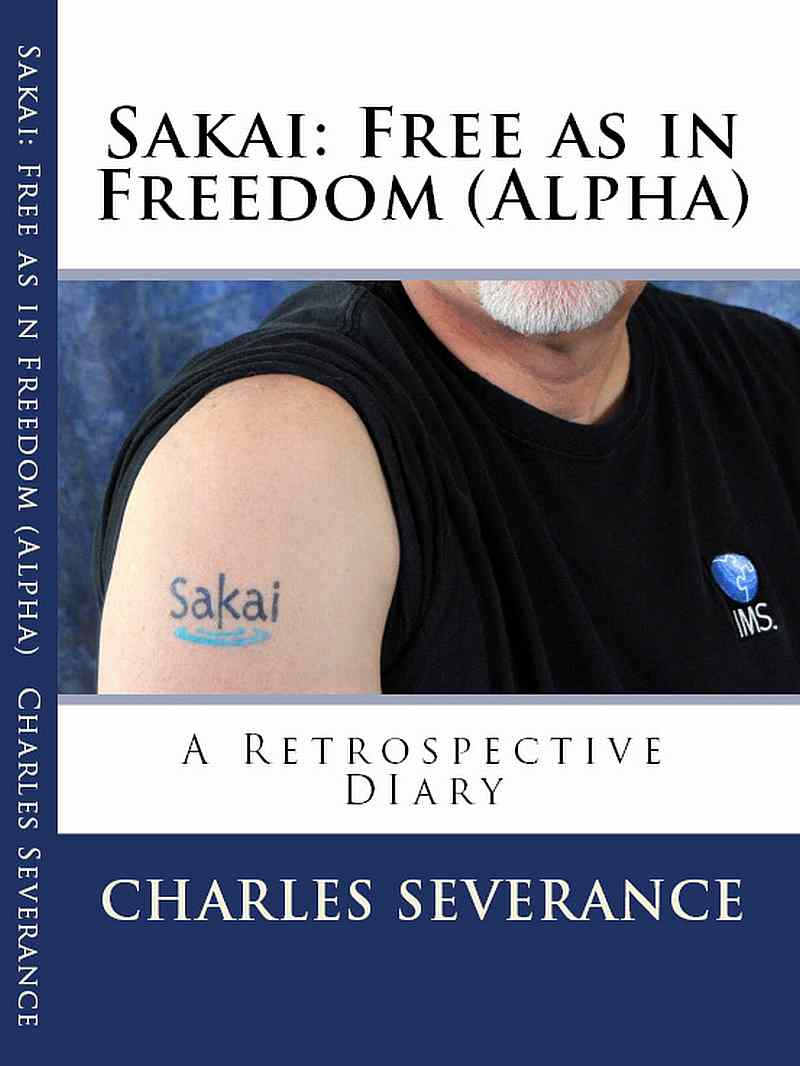 The indomitable Dr Chuck has done it again!
Sakai: Free as in Freedom, written by Charles Severance (the first Executive Director of the Sakai Foundation) is a personal view of the history of Sakai. The book is a thorough description of how the project and its software evolved. This is not a book about software configuration; it is a book that describes how a community emerged from the actions of individuals.
Alan Berg, author of the first Sakai book (Sakai Courseware Management: The official Guide) has written a review.
If you want to get an insight into Dr Chuck then check out