2012 sees the introduction of a brand new look for the WebLearn Guidance Site.
We have tried to make the site easier to navigate and also make it look more visually appealing. It should be easier to find what you are looking for as the front page contains links to all sections laid out in a clear and concise manner.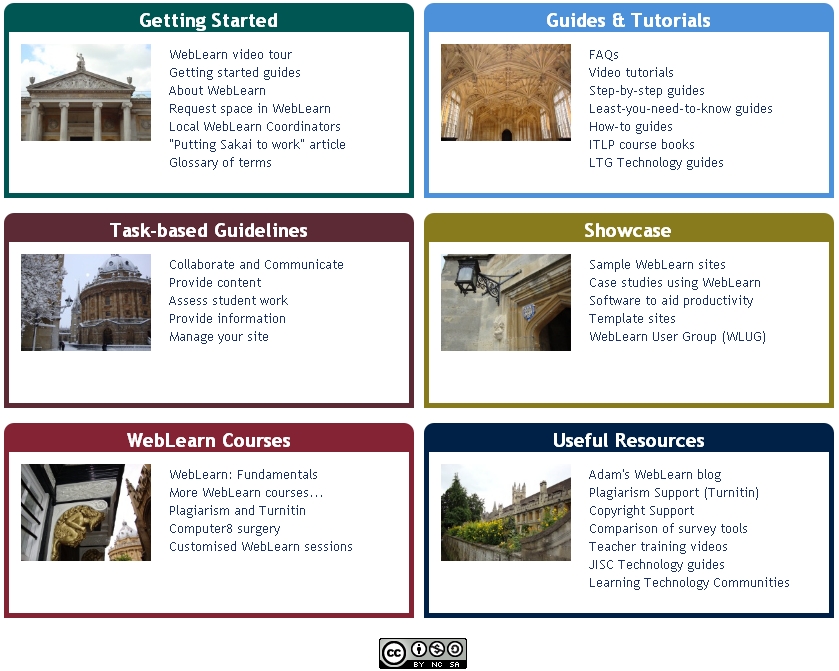 We have added a navigation panel to each and every page so it is easier to jump around the site.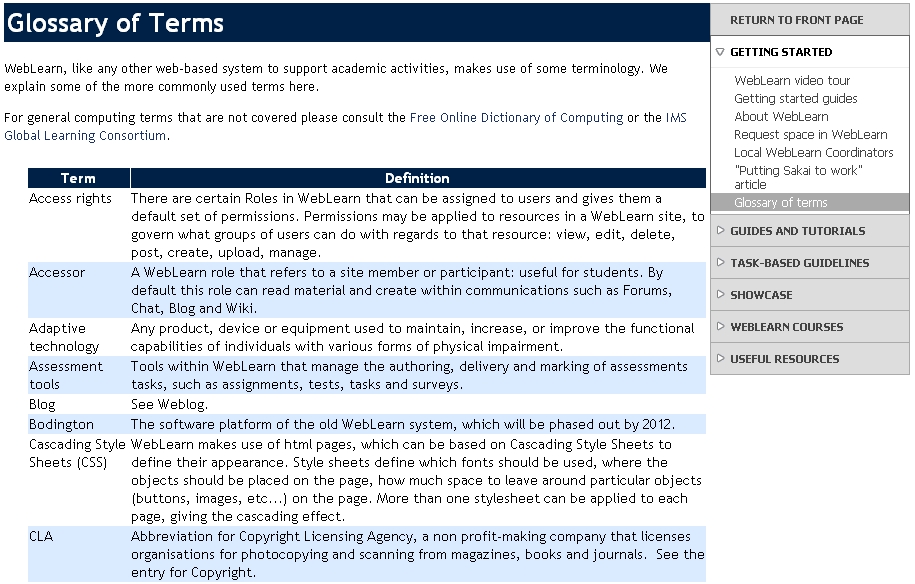 All content from the previous incarnation of the site is still present and each page has been categorised so that it falls into one of six logical groupings.
The Site Administrator's FAQ (an essential tool for all site participants with the maintain or contribute role) has been extended and given a new look.
We have also created many new pages such as this one which provides an entry point by particular task rather than specific tool.
The site contains the 40 'bite-sized' videos that were completed last year. These are intended as rapid guides to a whole host of the most popular tools.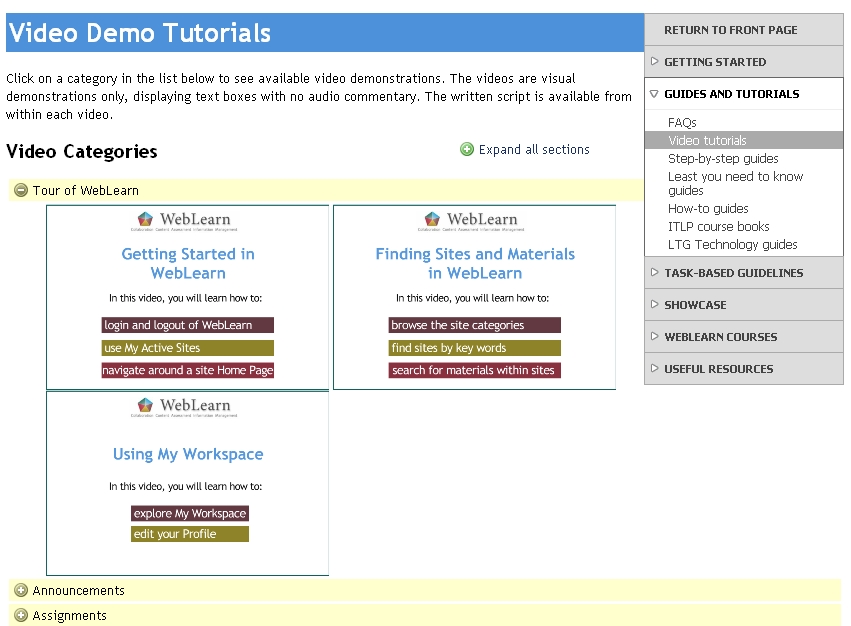 We are very keen to garner feedback so please drop us a line and tell us what you do and do not like by sending an email to the WebLearn team.
The site was created within Dreamweaver using WebDAV to synchronise with WebLearn. All pages are also stored within Subversion for version control and all photographs were taken by WebLearn's own Dr Jill Fresen!