Over the last year or two, the most requested enhancement to WebLearn has been the ability to share the authoring of survey templates. The good news is that we have made enhancements to make this possible.
In this case, collaborative authoring works differently to most WebLearn tools; templates are shared by being passed from one individual to another. To do this, simply click on the 'Change Owner' link on the 'Templates' page.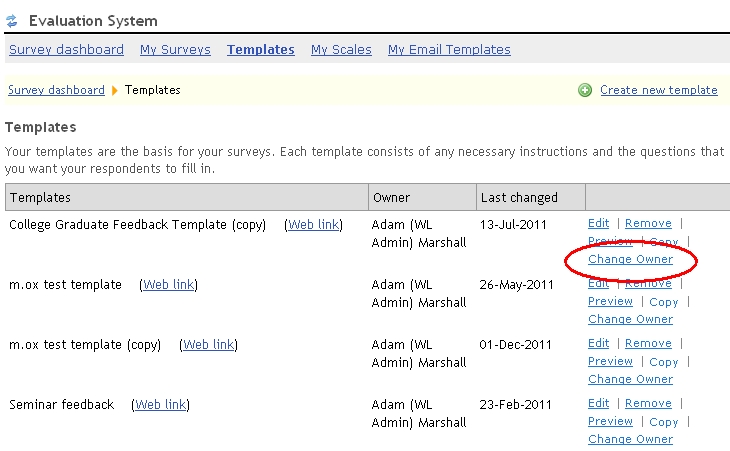 Next you are asked to supply an email address or username of the new owner.
When 'Save' is clicked the template will be transferred to the new owner. In order to be able to access the template, the new owner must be have the 'maintain' or 'contribute' role in at least one site.
A copy of all questions is made and added to the new owner's Question Bank; if the questions are not used by the previous owner in other templates then they will be removed from their Question Bank.
The new owner can make edits and then pass the template along to a future owner (or back to the original owner).