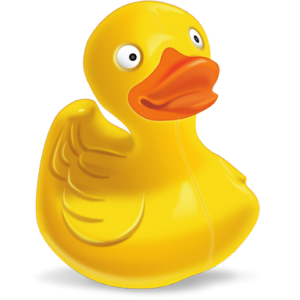 You will need to use WebDAV when uploading multiple files, or a large file (> 60MB) into WebLearn. However, we have had reports of users experiencing problems with Microsoft Windows when trying to connect to WebLearn via WebDAV; people are seeing reports of a "Network Error". Most of these reports seem to be with Windows 10 but we've also heard the same complaint about Windows 7.
Because of this, we strongly recommend that staff and students use a dedicated third-party WebDAV client such as Cyberduck or WinSCP. Both are are available for free. In this article we concentrate on Cyberduck which needs "administrator privileges" to install on one's desktop.
WinSCP does not necessarily need such administrator rights – there is a separate blog post explaining how to use WinSCP.
Download Cyberduck from https://cyberduck.io/ and is also available for a Mac. We have not heard of any connection problems when using Cyberduck.
Here's a 35sec video that explains how to use Cyberduck with Sakai (WebLearn) – with WebLearn you should use your Oxford Single Sign On (SSO) username and password.
Here's a slightly more comprehensive video that also shows the installation process.