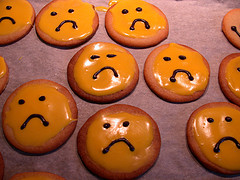 Turnitin was erroneously returning error messages ("invalid file type") this morning (27/3/2017) between 9am & 11am. This will have caused problems for submissions made through WebLearn's assignment tool.
WebLearn respects error messages from Turnitin so would not try to resubmit any submissions made during this period. It will mark them with an error warning (orange triangle) in WebLearn.
If you have outstanding Turnitin reports from this period then please get in touch and we can resubmit for you.