— By Dr Tim Knowlson —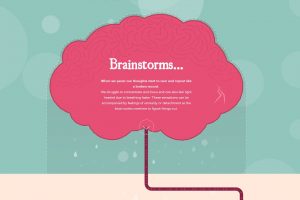 Take 5 is a mobile exam panic website for University of Oxford students developed by psychologists from the University of Oxford Counselling Service. The interactive website provides a wide range of tailored, succinct, practical, accessible and informed information and exercises taken from evidence-based research including Cognitive Behavioural Therapy, mindfulness and Acceptance and Commitment Therapy.
The main focus of Take 5 is to have access to reassuring key information and exercises quickly, efficiently and on demand utilising a friendly and welcoming format and tone. Take 5 helps students to Take 5 minutes and use their 5 senses to help manage exam panic and exam stress by taking a journey through the body and understanding exam panic from a normalizing biological perspective. An Ohmmm button produces two mindfulness exercises, one visual and one orally guided to help students find a mindful and grounding space. There is also a bespoke informational video that normalises and introduces exam panic in a fun and approachable way.
In its current form Take 5 remains a pilot, future improvements could include more experiential exercises, enhanced mobility and user-feedback including exercise ratings.
Take 5 is available online, free for anyone to use: www.exampanic.co.uk