As well as collaborating with Faculties to launch new WebLearn sites, the WISE team have been working with our technical developers to improve the WebLearn design and interface, based on feedback from staff and students. We have concentrated our efforts on improving the Lessons tool, as this is a popular way for staff to create pages. How many of the improvements have you spotted?
---
Improved help page
When you create a new Lessons page, WebLearn displays some help for the user. Although this is useful, some staff have found this distracting. We have simplified the amount of information shown, and included a link to the original more comprehensive page.
---
New design template
WebLearn provides some "content templates" to allow you to layout text and images on a Lessons page. We have created a new template based on the requirements of pilot groups in the WISE project.
---
---
Easier to upload new versions of files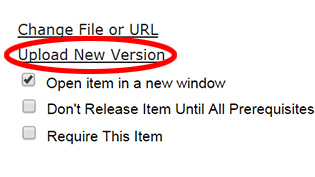 If you have uploaded a file to the Resources area, it is possible to upload a new version without changing the URL for the student. Until now, it had not been possible to do this whilst editting the item on a Lessons page.
---
Upload multiple files
Previously, only one file in Resources could be added to a Lessons page at a time. It is now possible to upload multiple files.
---
Easier to integrate Resources with Lessons
The Lessons tool makes it very easy to upload a file whilst working on a Lessons page. However, you may wish to link to files that are in Resources. The new tool allows you to embed a Resources folder in a Lessons page. If you add another file to Resources, it will be displayed in the Lessons page automatically.
---
Better navigation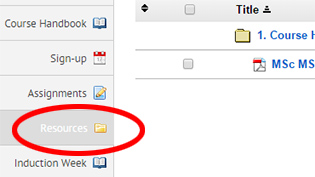 Clicking on a tool on the left hand menu will reset the tool. This is useful if, for example, you are at a deep level in Resources and want to return to the top level.
---
Delete protection
If you attempt to delete an item on a Lessons page, WebLearn will prompt you to confirm whether you want to do it.
---
Do you have more suggestions on how to improve WebLearn for students and staff?
Submit your ideas at: https://weblearn.uservoice.com