Guest post by Tom Dale (Social Sciences Library) edited by Adam Marshall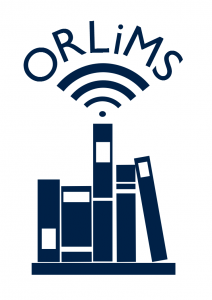 ORLiMS – the new Social Sciences Online Reading List Management System – is going live this week. Work undertaken during the University's  Innovation Fund ORLiMS project means new-look WebLearn reading lists can be created which can contain annotated collapsible sections containing improved links to live location and availability information.
Developed by staff at the Bodleian SSL (Social Science Library) in collaboration with the WebLearn team, ORLiMS provides real time information on the location and availability of the material you need. Every item will be linked to the corresponding entry on SOLO, so you will be able to see:
The number of copies held in individual libraries
Whether they can be borrowed
Whether they are currently available
Whether they can be accessed electronically
If a resource can be accessed electronically, ORLiMS will provide a direct link. The aim is simple: you spend less time searching, more time studying.
For their pilot, the SSL has started the data entry by inputting selected reading lists from four Social Sciences Division departments/centres for Michaelmas term 2015:
Department of Politics and International Relations (DPIR)

MPhil Politics, Theory of Politics, International Relations, PPE

African Studies Centre
Centre for Criminology
Department of International Development

MSc in Global Governance and Diplomacy
These new-style reading lists are available to every WebLearn site via Resources: simply select "Create Reading List" from the Resources tool "Add" menu.
There is still more work to be undertaken as part of the ORLiMS project including improvements to the display of real-time availability and the addition of links to multiple versions and different editions. We will be updating our help documentation in the very near future.
More information can be found in the ORLiMS FAQs.