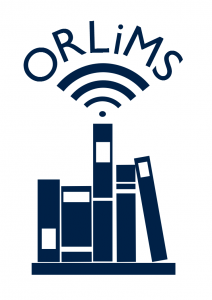 Thanks to Craig Finlay and Helen Worrell from the Bodleian Social Sciences Library for many of the words and figures in this post.
Developed by staff at the Bodleian SSL (Social Science Library) in collaboration with the WebLearn team, ORLiMS provides real time information on the location and availability of the material you need. Every item will be linked to the corresponding entry on SOLO, so you will be able to see:
The number of copies held in individual libraries
Whether they can be borrowed
Whether they are currently available
Whether they can be accessed electronically
If a resource can be accessed electronically, ORLiMS will provide a direct link. The aim is simple: you spend less time searching, more time studying.
 Usage Summary
There have been 1253 views of ORLiMS reading lists by 415 different student users from 16/10/15-29/01/16.
Our top user with 50 visits is an PPE undergrad!
Our busiest day so far was 18/01/16, when we had 55 visits by students.
Here is a graph showing access over a 3 month period. The spike in Michaelmas term was towards the end of our promotional drive following the launch. General trend early this term is on the up…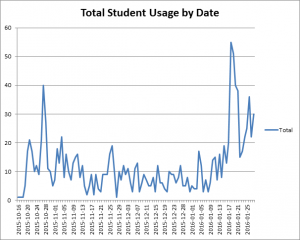 Feedback
The Bodeian Social Sciences Library undertook an evaluation of ORLiMS at the start of 2016, the comments were generally very positive. Here's what some staff members said:
Very good initiative … I think this is an excellent idea. Politics course leader
I have heard nothing but positive comments about the ORLiMS project from colleagues, and I believe that this will be a very significant improvement to our students' experience here. Associate Professor of International Relations.
I think its a great resource and advance in terms of making the readings more accessible to students and tutors alike and especially for those who are working remotely. I would support its usage on a longer term and wider scale. Respondent 4454376551, Criminology.